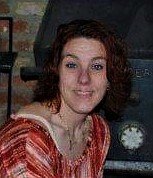 Heidi Lee Mehl
Heidi Lee Mehl, age 37 of Lubbock, TX, formerly of Walden, NY, passed away on February 6, 2019 at home. The daughter of Leon J. and Sue Brink Mehl Jr., she was born on December 10, 1981 in Kingston, NY. Heidi worked as a clerk for Auto Zone in Walden. She had a child's heart; she loved everyone. If you were her friend, you were her family. She will be greatly missed by all.
In addition to her parents, survivors include her maternal grandfather, Henry "Gamps" Schoppmann of Wallkill, NY; paternal grandfather, Leon Mehl of Walden, NY; daughter, Aryanna "Boog" of Walden, NY; son, Mercury of Texas; brothers, Leon Mehl III of Wallkill, NY and Joseph Mehl of Walden, NY; aunts, uncles and cousins. Heidi was predeceased by her maternal grandmother, Pat "Gammy" Brink and her maternal grandfather, Russel Brink Jr.
Cremation took place in Texas. A memorial visitation will be held from 6-8pm on Monday, March 4th at the Gridley-Horan Funeral Home, 39 Orchard St. Walden, NY 12586. Services will begin at 8pm following the visitation.
Memorial contributions may be made in Heidi's name to Plainview Serenity Center House of Hope, 454 Interstate 27, Plainview, TX 79072.